Jamaica 50th Film Showcase premiers Ring Di Alarm
Tuesday, October 9th, 2012
Categories: Film, Updates
Jamaica 50th Film Showcase; is a cinematic celebration featuring a potpourri of films that chronicles a unique history since the country's independence and beyond. United Achievers' Community Services Inc. in association with the Jamaica 50 Celebration Inc. is hosting the Showcase saluting Jamaica through Film. From October 7-18, 2012, this 11-day feast of films – encompassing Jamaica's Heroes Week – is unique in its interpretation. The event will feature panel discussions and workshops for those who share a passion for film.
The showcases' mandate is two-fold to celebrate the rich historic and cultural legacy of the island as well as spark and foster interest in Canada's film continuum. The Jamaica 50th Film Showcase endeavours to entice and tempt the cinematic palettes of those from the Jamaican diaspora and beyond to experience the richness that comes from the land we love. The pioneering collective New Caribbean Cinema (NCC) who have recently  broken ground in London at the BFI,  and hot off the heels of the premier at the trinidad+tobago film festival 2012, will be premiering their portmanteau film Ring Di Alarm at the Jamaica 50th Film Showcase on October 8, 10, 12 and 17th.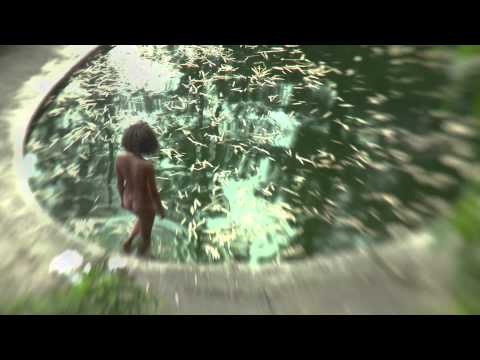 The Jamaica 50th Film Showcase launches opens with Akwantu: The Journey. Created by award-winning Jamaican-born Hollywood stuntman Roy T. Anderson, Akwantu tells the story of his ancestors, the legendary Maroons of Jamaica, and their gallant fight for freedom. Other films chosen for the showcase will include retrospectives including The Harder They Come – featuring Jimmy Cliff; The Lunatic – featuring Paul Campbell; Dancehall Queen – featuring Audrey Reid; the documentary film just recently released Marley – featuring one of Jamaica's most famous families. Each film delves into a delicious part of the island's history, while capturing the spirit and essence of Jamaica.
Films will be showcased across the city at the below locations:
West End: Cineplex Silver City Cinemas at Bovaird & 410 (Brampton) & Albion Cinemas
East End: Woodside Cinemas at McCowan & Finch (Scarborough)
Toronto: TIFF Bell Lightbox in the heart of the Entertainment District at 350 King Street West (Toronto)
For tickets and information on the Jamaica 50th Film Showcase visit www.unitedachievers.org\ja50thfilmshowcase