Exhibition and Publication of Photographs Put Life in the Caribbean on Display: 10: Alex Smailes Photography 2002-2012
Wednesday, November 21st, 2012
Categories: Exhibitions, Updates
On Thursday 22 November, for the first time in Trinidad and Tobago, Alex Smailes will present an exhibition of his photographs taken throughout the Caribbean. Entitled, 10, this exhibition will showcase a selection of Smailes's images from the past decade, and will be accompanied by the launch of a non-traditional publication of a broader selection of his photographs from this time period. The event will take place at Medulla Art Gallery, 37 Fitt Street, Woodbrook, from 7.00pm – 9.00pm.
Alex Smailes is noted as being one of the most prolific and talented photographers active in Trinidad and Tobago today. Smailes moved to T&T from his native UK in 2002 after working extensively as a photojournalist in the Middle East, the South Pacific, South Asia, the Caucasus, and the Balkans. The exhibition, 10, celebrates the 10th anniversary of that move and what Smailes has observed and documented throughout the region since.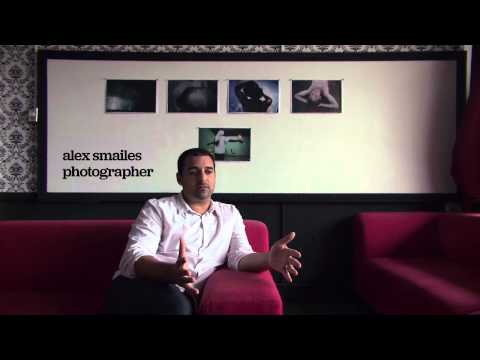 Images from some of his better-known series – from gangs in Port of Spain, to Aristide's last days in Haiti – will be on display, along with photographs of the traditions and snatched, everyday moments that, while uniquely Caribbean, resonate with universal themes. This collection of images is characterised by Smailes' intense interest in understanding and capturing his adopted region, and also by his sensitive eye, which finds beauty not only where expected but also in the mundane or disturbing, all of which mix together to create a striking visual picture of a complex region.
While the exhibition will provide a small glimpse of the body of work that Smailes has completed over the past decade, the book, 10, will allow for a more detailed exploration of the journey. Moving away from a traditional publishing process, this production represents how technology and publishing have changed over the years. In an exploration of doing things differently, the publication portrays not only Smailes' work, but also newer, economical production methods and the ability to problem-solve and be creative with limited resources. Designed by Richard Rawlins and edited by Melanie Archer, printed by the Trinidad Guardian, packaged by Sign Post, sponsored by North Eleven, and supported by Abovegroup Ogilvy, 10 is, in its entirety, a locally-made publication.
The exhibition will run until Thursday 06 December and, that evening, from 7.00pm to 9.00pm, Smailes will host an artist's talk on his work. The exhibition and the artist's talk are free and open to the public, and Smailes will be present at both events to sign copies of the publication. All are welcome.
Alex Smailes bio:
In 1996, whilst studying for his Communications BA at Falmouth Art School in UK, Alex Smailes was handpicked to join a small team of filmmakers, explorers and marine biologists for a documentary film expedition underneath the oil platforms of the Arabian Gulf. From 1997, he continued to work in areas of conflict throughout the world, and his work during that time has been recognised by Amnesty International and Colours magazine. Smailes has worked for many of the World's press including BBC, Geographical Magazine, Independent, Sunday Times, The New York Times, Corbis and Reuters. In 2004, he published Trinidad and Tobago (MacMillan). He became a director of Abovegroup in 2005 but, through his photography, has continued to cover Caribbean socio-political issues.