RBC Focus Reflections with Sonja Dumas
Friday, January 4th, 2013
Categories: Features, RBC: Reflections, Updates
RBC Focus: Filmmakers' Immersion at the ttff/12, which took place from September 19 to October 2nd 2012. In 2011, RBC Focus was introduced to the festival as part of the bank's commitment to developing emerging artists in the region. This talent lab returns in 2012 and will engage promising Caribbean filmmakers in an intensive 4-day development programme. They will be exposed to group discussions and exercises on a range of documentary filmmaking techniques geared to enhancing their creative voice.
ARC Magazine is partnering with RBC to present a series of weekly interviews with past and current candidates from the Focus Immersion Filmmakers' programme. It is our hope that their stories, trajectories and elucidation opens up a way for emerging filmmakers to understand the infrastructure being created to support the film industry across the Caribbean. This week ARC concludes the RBC Focus interviews with performer, choreographer, writer and arts development consultant, Sonja Dumas.
Leanne Haynes: What prompted you to apply for the RBC Focus Filmmakers Immersion project?
Sonja Dumas: I'm a fairly new filmmaker so I like to avail myself of different opportunities to learn more about the craft.  It's especially great when you can do so in your country of residence, so that was a plus.  In addition, members of the Trinidad and Tobago Film Festival had encouraged me to apply since they knew some of my work.
LH: What did you expect to learn from the workshops and were your expectations exceeded? Was there anything that you had hoped would be covered but was not? 
SD: I learnt how to describe a film in a succinct, marketable way.  I also learnt how to make a logline and pitch stronger.  I have a background in marketing, so it was useful to understand the peculiarities of the film business when it came to shopping one's project. I would have liked the participants to see each other's films within the context of the workshop; I think that it's important to understand other people's work and to give and get feedback in that kind of environment.
LH: What was the atmosphere like? What was it like working with other filmmakers from the region? 
SD: The atmosphere was very friendly and professional.  People were there to learn and to share and that's what happened.  At the end, everyone seemed to feel a sense of accomplishment and satisfaction about having learnt something new and about getting to know more filmmakers from around the region.  There were a lot of poignant, soul-searching moments where people really gave each other a window into their feelings.  I think that this was important since even though the marketing is important, it is art that we were aiming to create, and good art is felt and made when we allow ourselves to be vulnerable. Interacting with people, especially artists, from around the Caribbean is always a mind-expanding exercise for me.  It helps me to understand the wider Caribbean aesthetic.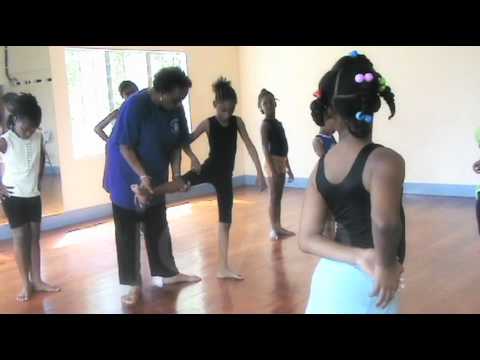 LH: What did the workshops consist of? What was the workload like and how did you find it working with the creative directors?
SD: The workshop consisted of a series of talk shops  where practical examples of good and not-so-good pitch material were explored, as well as some of the marketing do's and don'ts when trying to promote one's project at the funding stage.  We discussed certain elements of shaping the story of a documentary film, then we had to write (and rewrite, and then rewrite again) our own loglines and synopses. Easier said than done!  It was a welcome challenge. The creative directors were very warm, open and knowledgeable.  There was no question that they understood the elements of the film industry.  They also created a very safe emotional and intellectual space for us to share ideas.
LH: What project did you submit? Please describe in as much detail as possible. Synopsis welcome!
SD: Left Foot Dancer
The story is about a dance colleague. She's a contemporary of mine whom I greatly admire:
Twenty-five years ago Delores was a young, aspiring performer from a small community performance group.  During one of the rehearsals, someone disparagingly called her a left-foot dancer.  She overheard the comment, which only inspired her to work harder.  Today, as she performs as a dancer and actress, her success in the field has helped her to confront the darkest moments of her life, and to become one of the top grassroots performers in Trinidad and Tobago.
LH: How did you become interested in film? 
SD: Through dance.  I'm really a dance person – I'm a performer, and choreography is my craft.  I started experimenting with film as a medium through which to embellish or explore my choreography.  To this day, most of my films are very close to dance – either in theme, subject matter or motif.  I actually feel more comfortable in the medium of film when I say that I 'choreograph film'.
LH: Are there any particular (Caribbean) filmmakers that have influenced your path?
SD: Certainly.  I am indebted to pioneers like Christopher Laird and Tony Hall of Trinidad and Tobago who taught me, by their work and in various conversations with them over the years, that the Caribbean has limitless stories to tell.  Our stories are powerful and compelling, as are our methods of storytelling.  In that same vein, the work of Euzhan Palcy (Martinique), Felix de Rooy (Curaçao), as well as Perry Henzell – director of the seminal work, The Harder They Come (Jamaica), has taught me how universal our Caribbean stories can be.
LH: Are there enough opportunities for emerging filmmakers in the Caribbean?
SD: Yes and no. First the 'no': There is a great need for infrastructure (studios, soundstages, funding and libraries to name a few).  And we need to be mindful that we are competing with other strong emerging areas of film activity, like Africa, and very developed areas of film, like the United States and India.  So what we need are more opportunities to practice our craft and to get feedback on it, so that we get better at it.  One of the ways in which feedback can be received is, of course, by showing audiences the films that Caribbean filmmakers make – and not just once or twice, either!  So the largest component of the infrastructure that is needed is the distribution system – always the hardest to develop in the hyper-competitive world of film.  This would afford Caribbean filmmakers the opportunity to show their work consistently. That said, this is the 'yes': In this world of drastically reduced technology costs, there exist many opportunities to distribute one's art.  You can make a film with your I-Phone and your computer and put it on YouTube or Vimeo.  It may not get to Hollywood or Bollywood, but you might at least get people's attention because of the interesting story that you have to tell.  And then one thing might lead to another, depending on who sees it.  That's an opportunity that didn't really exist fifteen or twenty years ago.
LH: What's next on the horizon for you? What are you working on now?
SD: Putting my effort where my mouth is – I want to focus on the distribution of my films now, which is another big chapter of my film story…we'll see how it goes!  I recently made a naughty little comedy about infidelity, or as we say in Trinidad and Tobago, horning, called Tickle Me Rich.  This received a Special Mention in the Best Short Film Category at the Trinidad and Tobago Film Festival 2012.  So I'll be trying to get that and my first full-length documentary, Julia and Joyce: Two Stories of Two Dance Pioneers screened in more venues and also distributed. In addition to the film about Delores, I want to direct and produce some of my original children's stories for the screen using, of course, dancers…I wrote and produced a CD for children called Once Upon a Caribbean Time, so I will start by using stories from the current album and then perhaps some from the album to come, which I am also working on.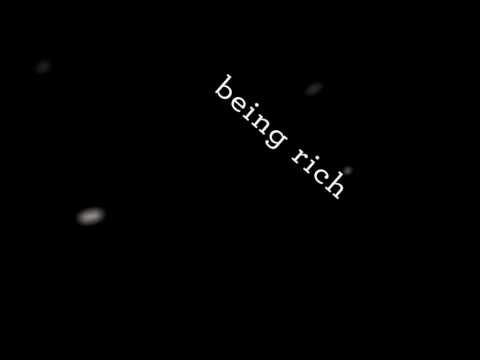 LH: How specifically will your RBC Focus experience help with future projects?
SD: It will help me to develop my marketing strategies as I seek to gain investor interest in my motion picture projects.  It will also help me to make better art, i.e., a better work of film or video, since the facilitators gave us good insight into how to deconstruct, then reconstruct a story so that it fits the medium.
Biography:
Sonja Dumas is a performer, choreographer, writer and arts development consultant who lives and works in the Republic of Trinidad and Tobago.  She integrates filmmaking with her choreographic works and has written, directed and produced or co-produced six experimental dance film shorts to date.  She is the founder and artistic director of the Continuum Dance Project and has served as a consultant to the dance programme at Academy for the Performing Arts at the University of Trinidad and Tobago, where she lectured in dance and performance studies.  Sonja has begun to produce films which document the history of Caribbean dance or use dancers to tell the story. The films Julia and Joyce: Two Stories of Two Dance Pioneers, her first full-length documentary work, and Tickle Me Rich, a comedy, are her most recent efforts in that direction.  Lastly, she has written a series of stories and plays for children and young people.  These include Once Upon a Caribbean Time (CD), Circles, Beethoven to Boogsie, and most recently, Hercules.  She is currently working on a Once Upon a Caribbean Time 2 and other dance and film projects.