Synergia Talent and Junior Competition Open Call for Submissions
Tuesday, January 22nd, 2013
Categories: Call for Submissions, Updates
The Poetic Vibes event series: Synergia: A fusion of Art, Jazz and Poetry began in 2010; an initiative geared towards promoting a variety of talented and amateur performers in the Caribbean. The purpose being to raise the level of awareness to the arts – particularly poetry/spoken word which had seemed to be unappreciated by the masses. We have witnessed the overflowing talent that exists and continue to see the appreciation for the arts grow in our homeland, Trinidad and Tobago. In June 2012, photography was added to the list of acts displayed in our Synergia events. 'Synergia' is the greek word for 'Synergy' and it is our intent to continue creating these synergies and see the transformation take place. We therefore invite you to be a part of this process by supporting this initiative.
SYNERGIA TALENT AND JUNIOR COMPETITION
Think you've got what it takes to perform?
We are looking for the next BIG act in Spoken Word, Visual Art, Dance and Music!
All you have to do is:
- Email us your BEST performance in Vimeo or YouTube to:
- State why you Like POETIC VIBES or our events series: Synergia in 100 words or less (minimum 30words)!
- State your name, age, location and ambition
- Must include a contact number
A panel of three judges will select the 10 BEST performances for the Talent Competition and the 5 Best for the Junior Competition which will be uploaded to our Facebook Page for our Fans to cast their Vote by "Likes". The person with the most "Likes" AND the best response will be selected for the next edition of Synergia and will receive a "Surprise" gift(s)! This is also an open call to all Secondary and Tertiary Students to participate.
RULES and REGULATIONS:
1. NO PROFANITY or DISCRIMINATION allowed.
2. ORIGINAL SPOKEN WORD only! (1:30mins to 4mins max)
3. Covers of CARIBBEAN MUSICIANS in the following genres (Jazz, R&B, Calypso/Rapso, Pop, Alternative Rock, Gospel) and ORIGINALS are allowed. (3mins to 5mins max)
4. Visual Artists must send samples of their completed work and a 1-min video snapshot of their work in progress.
5. Groups of five(5) dancers or less allowed (4mins to 10mins max)
6. This round of competition is open to residents of Trinidad and Tobago only.
7. Entrants must be 18years to 30years of age to be eligable for the Talent Competition and 13years to 17years for the Junior Competition.
8. Must be a fan on our Poetic Vibes Page: https://www.facebook.com/poetic.vibes
9. Past participants of Synergia are not allowed to compete.
10. Plagiarism is an offence. Anyone caught plagiarising will be automatically disqualified.
JOIN THE EVENT PAGES ON FACEBOOK: - Synergia Junior and  Synergia Talent Competition
DEADLINE: Friday 25th January, 2013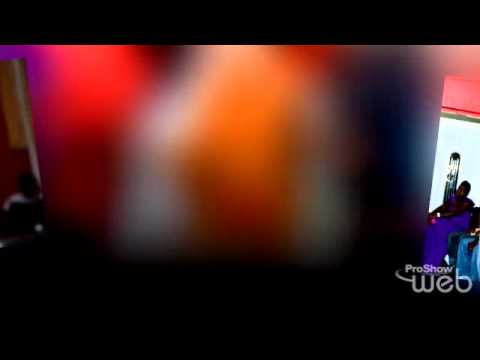 Videos will be uploaded by Saturday 26th January, 2013. The winner will be announced on Sunday 2nd February, 2013